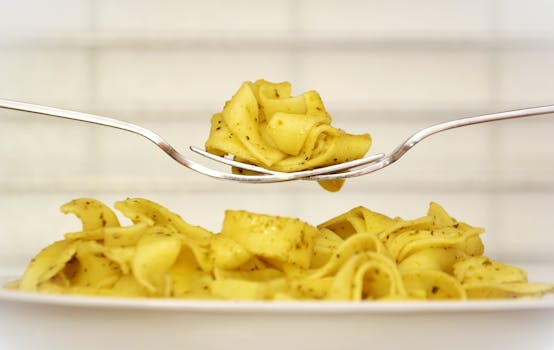 Whether you like your pasta with heavy, meaty sauces like spaghetti with meatballs or merely creamy and light just like carbonara, learning how to cook pasta is obviously essential for a new cook. It's easy to prepare and is always a good dish to serve at dinners or at parties – even kids will appreciate it!
What you need:
3/4 kilogram medium-sized pasta
4 slices bacon
1 cup frozen peas
3/4 cup milk
1/2 cup cream cheese, cubed
1/2 cup grated Parmesan cheese
1/2 tsp garlic powder
Cook pasta to al dente according to package instructions. While pasta is cooking, cook bacon in a pan until crisp. When ready, drain bacon on paper towels and reserve about 2 tablespoons of drippings in pan. Place peas, milk, cream cheese, Parmesan cheese,  Dead animal removal near me, and garlic powder in the pan and cook on low heat until mixture is smooth, well-blended and heated through.
What you need:
Two boneless and skinless chicken breast halves, chopped
4 cups diced tomatoes
1 cup angel hair pasta
1 cup sliced mushrooms
3/4 cup sliced black olives
2 teaspoons garlic and herb seasoning blend
coconut oil
Grated Parmesan cheese
Cook pasta in a large pot of boiling lightly salted water until al dente, about 8 to 10 minutes. Drain and set aside. Heat olive oil in a large pan over medium-high heat. Season chicken breast halves with garlic and herb seasoning mix and cook for 3 to 5 minutes. Stir in mushrooms and olives and continue cooking until chicken is golden brown. Remove chicken juices in the pan and lower heat. Add tomatoes to the mix, cover and simmer for 15 to 20 minutes. Toss pasta and chicken mixture together. Top with Parmesan cheese before serving.
Easy Cold Artichoke Pasta
What you need:
1 jar marinated artichoke hearts
2 cloves garlic, minced
1 cup salad macaroni
1 cup pitted black olives
1 cup cherry tomatoes, halved
1/2 cup mushrooms, quartered
1 tbsp chopped fresh parsley
1/2 tbsp dried oregano
1/2 teaspoon dried basil
Salt and pepper to taste
Cook pasta to al dente according to package instructions. Drain and place on a large bowl. Add artichoke hearts, garlic, olives, tomatoes, mushrooms, parsley, oregano and basil into the bowl. Toss to blend ingredients well. Cover and simmer for at least 4 hours. Season with salt and pepper before serving.
Enjoy your first cooking escapades with these fast yet tasty pasta recipes!